How to configure battery alerts for devices in AirBuddy
With version 2.4, AirBuddy gained the ability to notify you about your device's battery levels. The notifications can be for when a given device's battery level is below a certain percentage, or for when a given device has finished charging.
To configure battery alerts for a device, you can right-click the device on the list from the Menu Bar, then select the option "Create Battery Alert…"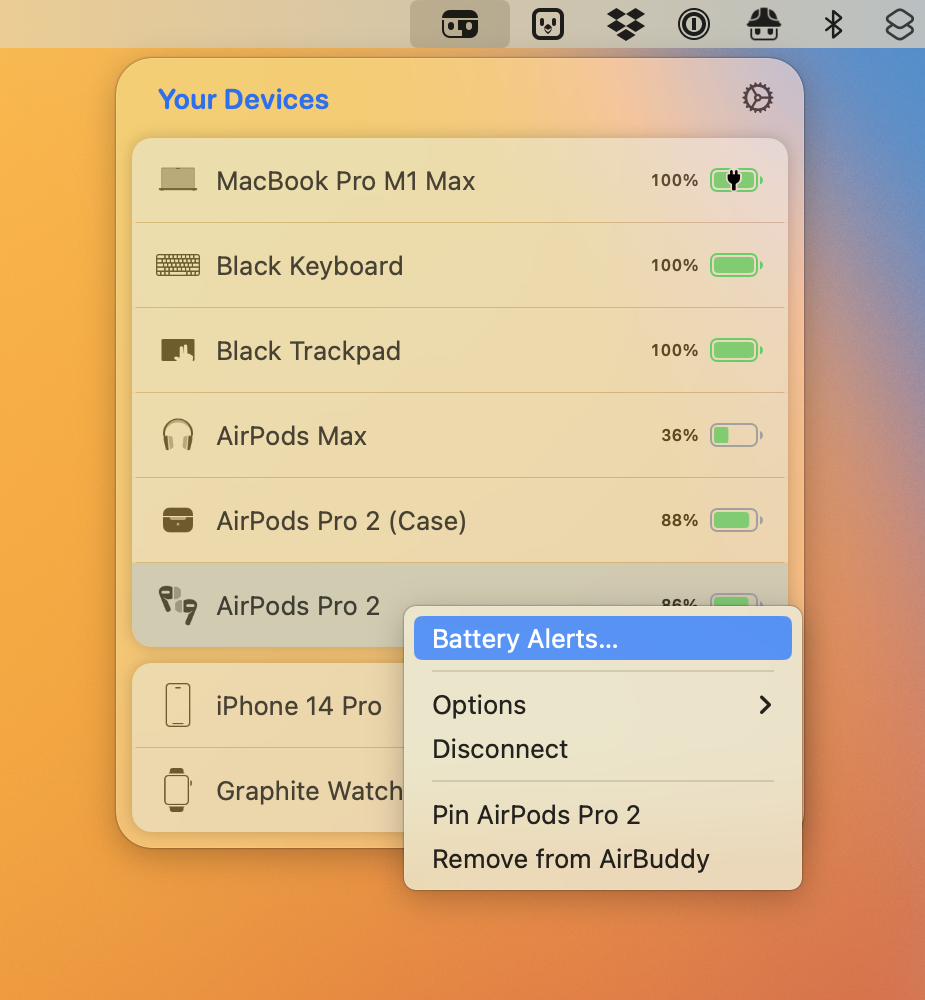 Device support and limitations
Battery alerts can be configured for any type of device, as long as it has a battery, of course. This includes all AirPods and Beats devices supported by AirBuddy, the Magic Mouse, Magic Keyboard and Magic Trackpad, iPhones, iPads, iPod touch and Apple Watch, and portable Macs.
Some devices won't support charged alerts, given that they don't broadcast battery information while being charged. One example is AirPods and AirPods Pro. When charging within the charging case, they won't transmit their battery information, so AirBuddy can't notify you when they're charged.
Settings suggestion
If you'd like to make sure that you won't miss important battery notifications, it is recommended that you choose "Standard macOS notification" as the alert style, and also configure your notification settings in System Preferences for AirBuddyHelper to use the alert style "Alert", which makes the notification stay on screen until you dismiss it.